About Huatai Starch Machinery
Henan Huatai Cereals And Oils Machinery Co.,Ltd. was founded in 1950,which is a large-scale oil machinery and starch machinery manufacturing enterprise integrating R & D, design, manufacture and installation as one of the major grain and oil machinery manufacturing enterprises in China.Our company headquartered located in Huaxian County Industries,Henan Province,China,covering 100,000.00 square meters.
Huatai Starch Machinery can undertake large-scale starch engineering projects, including sweet potato starch engineering, potato starch engineering, tapioca starch engineering, wheat starch engineering, corn starch engineering, starch modification engineering, etc.
Henan Huatai machinery  equipment sold in more than 30 provinces and cities in China and exported to the Uzbekistan, Kazakhstan, Ukraine, Turkmenistan,Tajikistan, Kyrgyzstan, Russia,  Japan,  Bolivia,Venezuela, Peru,Sudan,  Russia, Moldova, Egypt,Afghanistan, Iraq, Saudi Arabia, Pakistan, India, Sri Lanka, Malaysia, Indonesia, Bangladesh, Myanmar, Vietnam, Cambodia,Thailand,Australia, Rwanda, Nigeria, Ghana, Tanzania,  Côte d'Ivoire, Burkina Faso, Liberia, Benin,Republic of Congo,Sierra Leone, Zambia, Namibia, Kenya, Ethiopia, Angola,more than 130 countries and regions.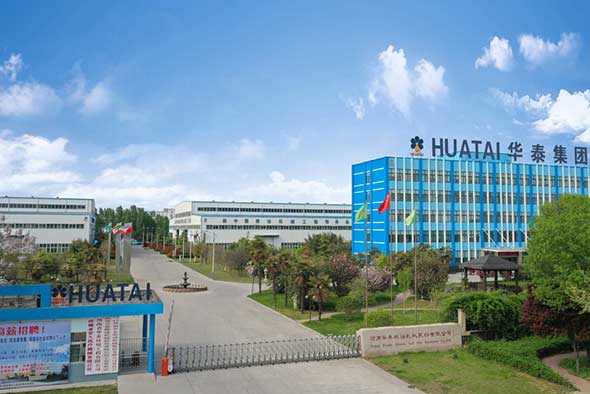 1988
Factory Established
The company was established and named Huaxian Grain Machinery Factory
2014
Corporate Reform
The company carried out shareholding reform and changed its name to Henan Huatai Cereal and Oil Machinery Co., Ltd.
2016
Companies Listed
The company is listed on the New Third Board, stock code 837819
2017
Company Grows
The company established a subsidiary, Henan Huatai Environmental Engineering Co., Ltd. The company established a subsidiary, Henan Huatai Agriculture Co., Ltd. The company established a subsidiary, Henan Angel Medical Equipment Co., Ltd.